President Obama visits Stonehenge
After the NATO summit in south Wales President Obama dropped in to Stonehenge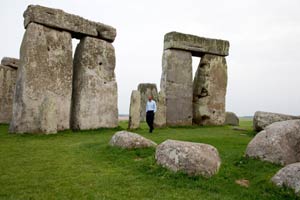 for a brief visit on his way home on Friday 5th September 2014. One our national newspapers said it was unannounced and that he asked the helicopter pilot just to land nearby. Hmm, I don't think the security people would allow that. There were armed Police around the area the night before and again early in the morning. It was kept quiet and certainly the BBC didn't know and I got a phone call from a frantic producer at 18.46 asking whether I was up there.





All official footage is from White House sources, including this video of his visit.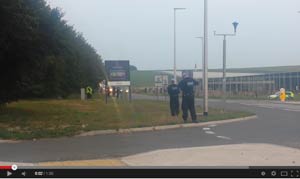 There is an interesting piece on You Tube taken by a bystander at the entrance showing the reality of the 24 vehicle convoy whizzing by.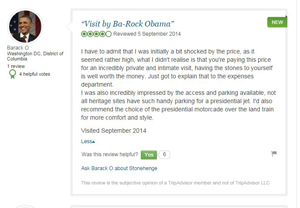 The President is quoted as saying Stonehenge was on his 'bucket list' which has resulted in many Trip Advisor reviews from everyday tourists using that phrase. Some joker also managed to get a spoof review on Trip Advisor, but they have now taken it down. I managed to get a screenshot of it though before it disappeared and pictured here. Shame he only gave his visit 4 * considering the access he was given!


Anyway Mr President an open invitation. If you want to come back and see all the things you missed on your flying visit please check out our dates for next year on our Stonehenge Special Access page, and you may wish to check out our Trip Advisor reviews before you book.

Back to Home page